Singers who want to learn to scat
Singers who want to learn to improve their jazz phrasing
Singers who want to find the 'tasty' notes when soloing
Singing teachers who want to learn different methods to teach improvising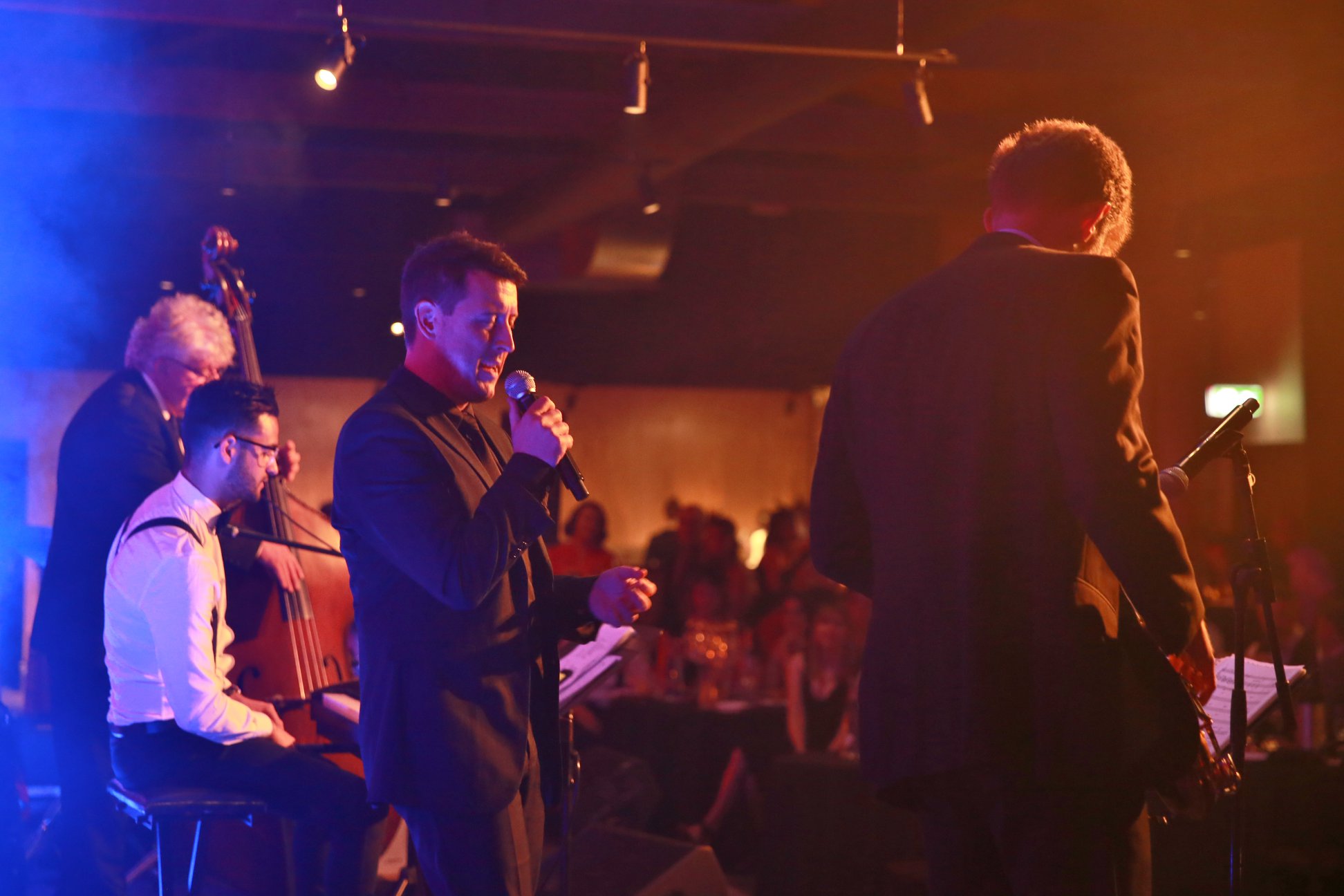 DAVE'S NOTES ABOUT THIS WORKSHOP
My unique background of being an in-demand jazz pianist with all the theoretical understanding of 'tasty' notes and groove, coupled with singing and pedagogy gives me the ability to teach improvisation in a very new way.
I've had the pleasure of teaching hundreds of Jazz vocalists through The Queensland Conservatorium and various other tertiary institutions that have gone on to build strong professional careers.
I have taken the best exercises and techniques for improvising that I've found in my studio to date and rolled them up into an easily digestible 4-week zoom workshop.
Whether you want to improve your own scatting, phrase melodies better, hit all the 'tasty' notes, or just improve your own teaching when it comes to improv - I'm sure you will find huge value.
I've designed the workshop in a way that you don't need to understand chords and theory. Just bring yourself, an open mind and the willingness to give it a go!
I'm very excited to share this workshop with you and promise you will be confidently 'scatting' through changes with ease!
WORKSHOP CONTENT
Here's a look at what we will do together.
This is not a 'theory-heavy' course! I won't be forcing you to sing through 3's and 7's of every chord... this is doable by any singer at any level! We will be focusing on some jazz repertoire which I'll send ahead of the workshop kicking off.
---
What elements make for a great solo?
---
How to practice working on improvisation
---
Ways to free up your phrasing
---
Scat Language
---
How to outline changes
---
How to find the 'tasty' notes
---
Why you should learn guide tones.
---
Why you should forget guide tones
---
How to improve your rhythm in a solo
---
Ways to sub-divide for more interesting solo lines
---
Phrasing like a big band
---
Why space is your best friend
---
How to create motifs and develop them
---
Practising the extremities like Range, Dynamics, Rhythmic Complexities, etc.
---
Putting it all together.
What are you waiting for?
I would love to see you in the Workshop!
If you are excited about taking your skills to the next level come and join me in these zoom sessions. I promise it'll be worth it!
BIOGRAPHY
About Dave Spicer
Dave Spicer is very active within the music scene in Australia and shares an equal love of performing and educating.
As a Singer, Pianist, and Songwriter, Dave has spent the last 25+ years supporting and collaborating with some of Australia's biggest talents. He has numerous recordings, television, radio and festival appearances to his credit all over the world. Dave has been an award winner and finalist for many competitions including the Australian National Jazz Awards.
As an Educator, Dave holds a lecturing position within the Conservatorium of Music (Griffith University) and has guided hundreds of graduates and post-graduates into the Australian Live Music Scene. He regularly speaks and presents for other universities, schools and organisations, sharing his joy of music and love of creating.
After years of avoiding social media and working on other artists' music, he has now decided to let the world in, and turn his creative juices towards his own musical projects (arrangements and originals).
You can follow Dave across his social media channels.